inthecube
音楽と物語に関する文章を書いています。
ワイルドじゃなくてもいいからタフになりたい
OUR WORLD IS EXPRESSED BY IMPRESSIVE WORDS
[EN] Sending What We Act in Japan to People Overseas
Writing in English
Japanese writers, can publish their creations, will release many texts overseas in English using a platform such as Kindle Store and e-mail newsletter. Or, more effective and attractive service for them will appear in future. Some people have already sent information in English, and the number of them will increase. However, I don't know what makes the increase and when it happens. The platform of e-book publish in Japan is not established now, in contrast the paid texts by a individual are released by e-mail newsletter and PDF data. People get many Japanese texts and pay for them. Hereafter, some writers will write texts in both Japanese and English for readers in Japan and overseas. It may be important to translate them in simply and traditional Chinese, too.
Publishers' Strategy
Writers want to use an e-book platform, suitable for them. They don't care whether it is made by Japanese corporation or not. Publishers should care that, and get influential writers to make a profit - save "culture" of publishing, called by publishers. The relationship of publishers and good writers is that of employer and employee or fifty-fifty partnership. Publishers used to publish all of texts, but not now. Their role for publishing is gradually limited and the reduction may not stop. Because Japanese text is only suitable for the Japanese market, publishers can enclose the resource like a writer, only uses Japanese. But writers, can use both Japanese and English, do not want to be enclosed.
Go Ahead of Saying "Thank You"
People by an individual send a message using social media. In order to send domestic information to abroad, most effective is to send from Japan. Information sent by a well-supported person is reliable. Moreover, if not employed, he/she can express his/her distinctiveness. It's important to "export the information " - what people think and act in Japan. The nuclear power stations of Tokyo Electric Power Company had a severe accident, and then Japan was labelled as contaminated land. It's not easy to erase the label, however nothing can be solved by only expecting. So, we need to tell the world what we act in Japan. It's a return for the world supported us. I want to go ahead of saying "Thank you".
Reference
The Economist:
The books business - Great digital expectations
とみー:
デジタル化の波に遅れて巻き込まれる本と出版社の運命
2011-09-19
<< 日本の言葉を輸出する
僕らは日本のことを世界に発信すべきだ >>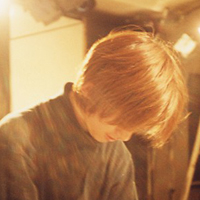 fujiokashinya (mura-bito)
最新の記事
以前の記事
記事ランキング
カテゴリ
タグ
ライフログ
ブログジャンル