inthecube
音楽と物語に関する文章を書いています。
ワイルドじゃなくてもいいからタフになりたい
OUR WORLD IS EXPRESSED BY IMPRESSIVE WORDS
[EN] LINKIN PARK A THOUSAND SUNS JAPAN TOUR
LINKIN PARK
A THOUSAND SUNS JAPAN TOUR
09/10/2011
at Makuhari Messe
Very hot, intensive, and tender! That is LINKIN PARK performance. The show consists mainly of the newest work "A THOUSAND SUNS". LP sends a strong message through the work, like the previous, "Minutes To Midnight". LP mixed some forerunners' word in their music - Oppenheimer's words are used in "The Radiance" and speech of Martin Luther King, Jr. in "Wisdom, Justice, And Love". One tune is named as "Fallout". You can imagine something from the words like a title or lyrics and enjoy only their sounds and voices.
Oppenheimer said "NOW, I AM BECOME DEATH, THE DESTROYER OF WORLDS." It is impressive for me. The famous video of his speech was projected to a screen on stage. To my surprise, Joe Hahn "scratched" the video - repeatedly rewind and play. What does it mean? What do we think?
LP played about 20 tunes chosen from all works - mainly from "A THOUSAND SUNS". I enjoyed their famous tunes and new songs such as "When They Come For Me" and "The Catalyst". The two are my favorites in "A THOUSAND SUNS". I think they are a new expression for LP.
Mike Shinoda is very cool. I like his performance. His rap, playing the guitar and keyboard, the all excited me!
Song list on 2011-09-10:
Here
.
2011-09-11
<< ながしずてぬぐい
LINKIN PARK A T... >>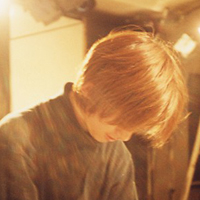 fujiokashinya (mura-bito)
最新の記事
以前の記事
記事ランキング
カテゴリ
タグ
ライフログ
ブログジャンル